This post may contain affiliate links. For more information please see our Disclosure Policy.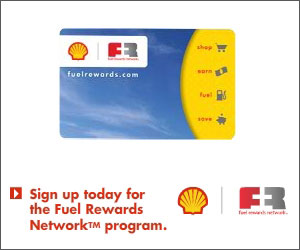 Have you heard of the new Shell Fuel Rewards Network?  In a nutshell, it's a way to earn discounts on gas at Shell stations when you make everyday purchases at grocery stores, restaurants, and an online store. First, sign up here (it's free) to get started. Then you can link your grocery store cards, enroll in the dining program to earn $0.10/gallon in fuel rewards savings for every $50 spent at participating dining locations. You can also enroll in the Online Mall to save $0.05/gallon for every $50 spent.
This sounds like a great program to sign up for, especially with holiday shopping right around the corner!