Are you ready for cooler weather? I'm so excited for the temperature to drop. I have so many projects that I want to get done in my house and in my yard before winter comes! I've been planning out my to-do list for the fall and it includes a lot of clean-up and organization products. So of course, I'm checking out The Home Depot to see what they have and to get some awesome inspiration.
Here's a little glimpse into what we are doing in our garage to get more organized and to make sure my husband's truck fits into the garage when the snow starts coming (hopefully we will have a lot of snow this year).
We are installing a bunch of Wall Hooks this year to help keep all of our bigger tools organized.
Check out the wall hooks that they have on sale right now.
Of course, the new Garage Shelving is a MUST for storage. These shelves can be freestanding units, anchored to walls or attached to ceilings to maximize potential storage. Ceiling and wall shelving offer the advantage of freeing up floor space.
Gotta get that truck parked into the garage this year!!
The Home Depot has some awesome deals on Garage Storage right now!
If you have a taller garage like we do, I HIGHLY recommend taking advantage of that space up high for storage. We have put our kayaks on a similar pulley system to this. I love the idea of storing our bikes up high and out of the way too!
Black 1-Bike Heavy Duty Hoist Garage Bike Rack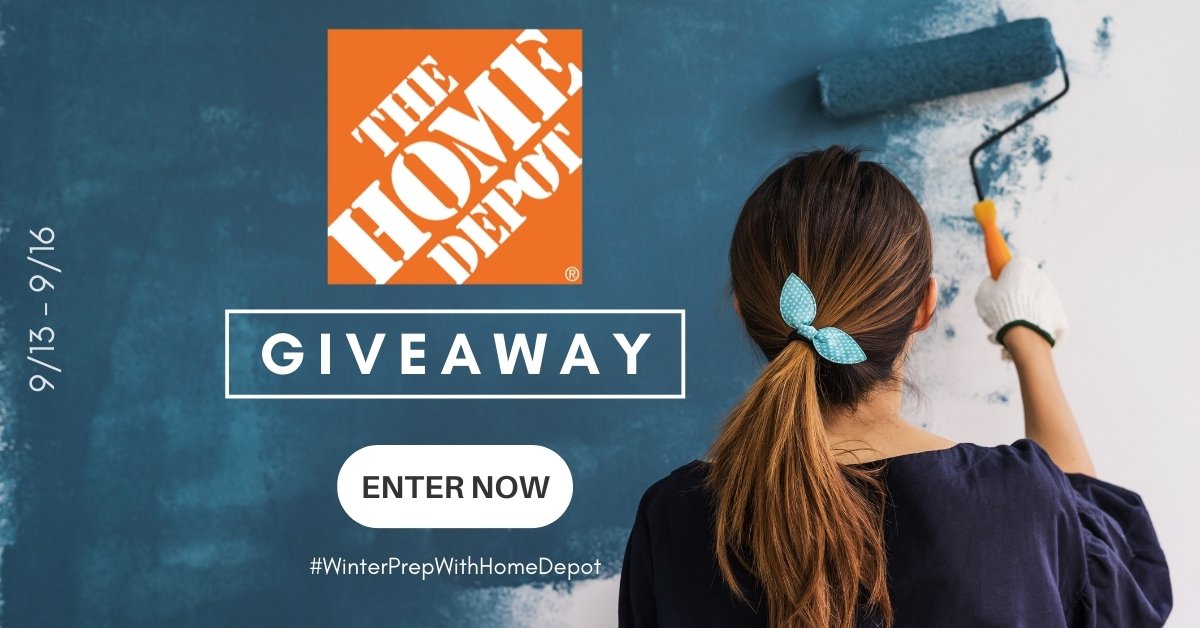 Are you planning any projects for your home this fall? If you are, I highly recommend entering Savings.com #WinterPrepWithHomeDepot giveaway for a chance to win a $250 Home Depot e-gift card.
Monday, September 13th at 12:00 AM PT to Thursday, September 16th at 11:59 PM PT.
Four (4) winners will receive a $250 e-gift card from The Home Depot.
Users enter the giveaway by heading to The Home Depot merchant page on Savings.com and submitting their email address on the form on the page.
The winners will be chosen through a lottery drawing and notified on Friday, September 17th via the email address they used to enter.
This post is sponsored by Sivan Social. All comments and opinions are my own.