Use code MAD4PLAID at Cents of Style to get 20% off any item in their plaid collection, featuring shoes, scarves, gloves, clutches, skirts, blazers, pumps, & leggings. The Shirley plaid infinity scarf & Maude Plaid infinity scarf will be only $8.95! Shipping is free, too!
Shirley Multi-color Plaid Infinity Scarf – $8.95 & FREE SHIPPING

Maude Plaid Knit Infinity Scarf – $8.95 & FREE SHIPPING

Need some help identifying your plaid? Check out this cheat sheet:
With all the pattern types and various plaid patterned pieces, there's an option for everyone this season. And what better way to test the trend for yourself, than by stealing these styles at today's deal prices!
Madras Plaid
Madras plaids (like those in the infinity scarves pictured above) are often multiple colors in a variety of widths. While plaid shirts are a fall staple, we especially love this colorful check and stripe pattern for accent accessories, like scarves.
Gingham Plaid
Gingham is easily identified by it's even-sized checks created by lines all the same width. Generally a single color on a white background, gingham creates clean and classic lines perfect for tiny accents or a statement making piece.
Window Pane Plaid
This is such a fun and on-trend print. With it's simple and open lines, you can easily mix and match your prints when working with window pane. Florals, especially, soften and give great contrast to the lines of this plaid.
Buffalo Check Plaid
No longer just for lumberjacks, if you're investing in only a couple items this fall, make sure one of them is buffalo check. This pattern easily dresses up or down, giving an effortless look and feel to any outfit.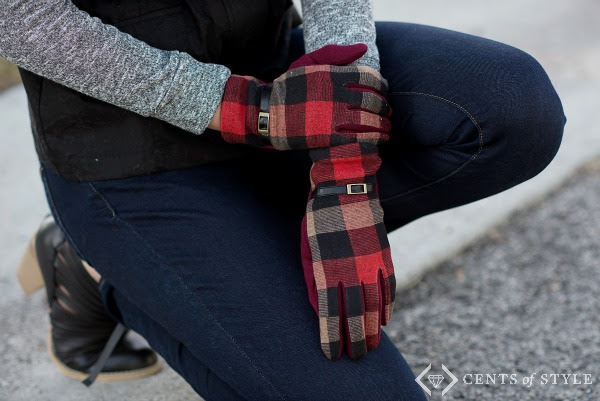 Additionally, at checkout they are offering a Buffalo Bracelet for $4.99! A buffalo bracelet with a buffalo plaid or any plaid. . why not!