This 4 ingredient dinner takes less than 2 minutes to throw together and will have everyone asking for seconds.
Hey there Utah Sweet Savings readers! It's Sydney from Tastefully Frugal and I'm excited to be back with you again sharing another Scrumptious Sunday recipe. Sundays to me are all about relaxing and spending time with family. I try to get everything done that I need to during the week so that on Sunday I can just enjoy the day. That goes for cooking too. Even though I love to cook some days I just need a break. Today's recipe is one of my go-to Sunday dishes.
Nothing is easier than just throwing everything in a crockpot, turning the switch and letting it cook for a few hours. Plus it makes your house smell delicious too so it's a win-win! This recipe was inspired from my grandma; she used to make the most delicious shredded beef for us when we were kids. I didn't remember the exact ingredients but I knew it involved Coke and that it tasted so good! She used to serve it over rice, but when we have rice my boys love to throw rice all over the floor. Since I would rather spend my Sunday nights playing UNO or watching AFV I opted to put these on buns instead.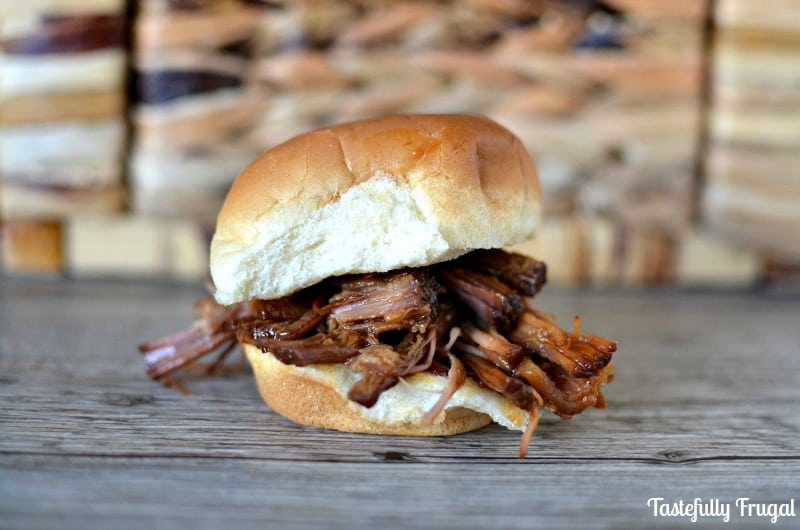 This was definitely a big hit with everyone last Sunday and I'm sure I'll be making it again and again. I made enough for 5 of us to have at least 2 sliders each and we still had some leftover for lunch the next day. If you have a big family or some big eaters you may want to buy a bigger roast and just increase the amount of coke, sugar and garlic powder.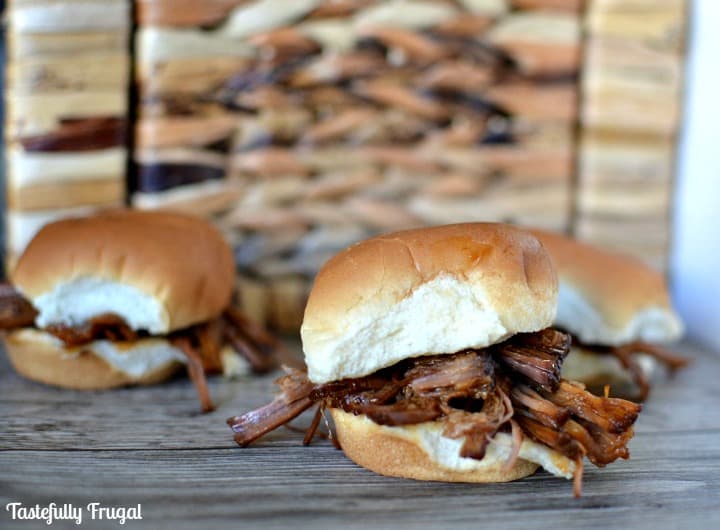 Ingredients:
1 two pound beef rump roast
2 cups coca-cola
1/2 cup brown sugar
1 tsp garlic powder
slider or hamburger buns
Directions:
Place everything but the roast in a crockpot and stir to combine.
Add roast and cook on low for 6-8 hours or high for 3-4 hours.
Shred beef and return to crockpot for another 20 minutes on low.
Serve on slider or hamburger buns.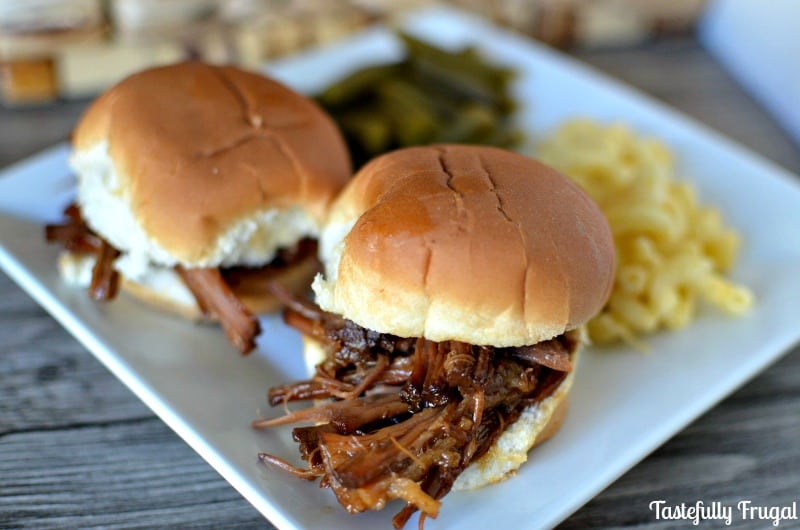 Looking for more quick and easy dinner ideas? Check out my 15 Minute Chicken and Shrimp Chow Mein or my Better Than Takeout Sesame Chicken.
How do you like to spend your Sundays?